Back
Une expérience unique
Virginie and her team and family have been developing courses at Château Bacon for fifteen years, based on total immersion, a unique opportunity to experience life in a competition stable. Château Bacon stables, ranked as one of the best stud farms in France, offers confidence-building techniques to promote a harmonious relationship between Man and the Horse.
Whether with your own horse or those from the stables
come and enjoy indulging your passion for horses to the full!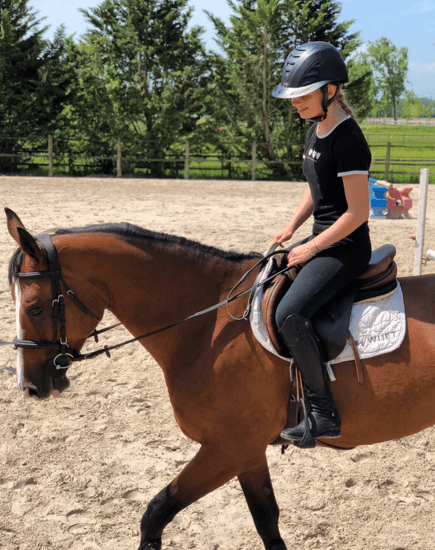 Tailor-made
Tailor-made private lessons
According to your requirements:
A quality horse, suitable for your level will be put at your disposal
Horses that guarantee your safety
Competition horses for work on show-jumping preparation
Young horses from the stud farm to work on training and dressage
Tuition on getting into the saddle, dressage, jumping, liberty work and vaulting.
Price on request. For more information please contact us by email.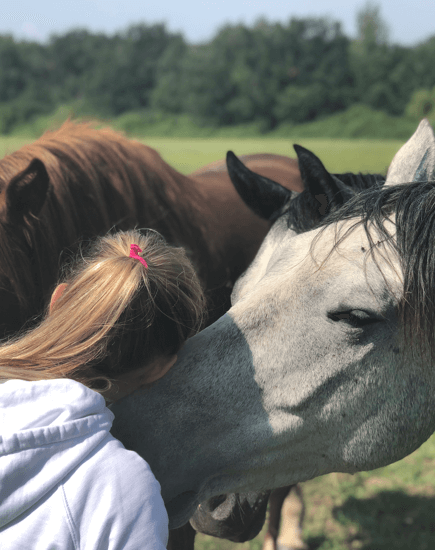 Confidence
Introductory and confidence building training courses
Confidence in yourself and in the animal are fundamental to your relationship with your horse. This is the basis of self-assurance and the pleasure of riding.
The introductory training courses and those to build your confidence will enable you to work on yourself, really listen to your horse, understand their reactions and therefore make progress together.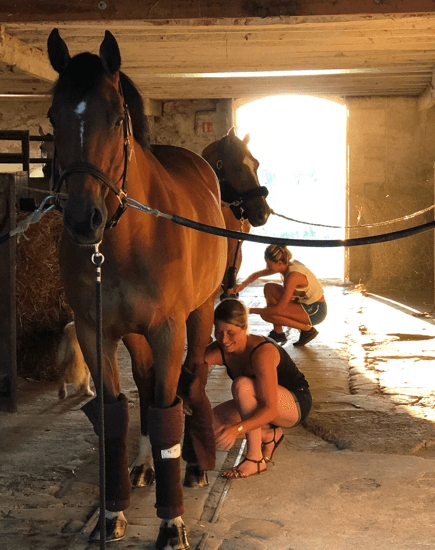 Galop
Training course to pass the French galop diploma
Work your way smoothly from Galop 1 to Galop 7. Each exercise involves practical preparation, developing the following sensations:
rhythm
balance
activity
loosening up
straightness
the pleasure of riding
In terms of theoretical preparation, the Château Bacon staff can prepare you for the questions in the hippology exam, using the horses as real-life context:
preparation
care
observing animal behaviour, etc.
liberty work (on the flat and jumping exercises)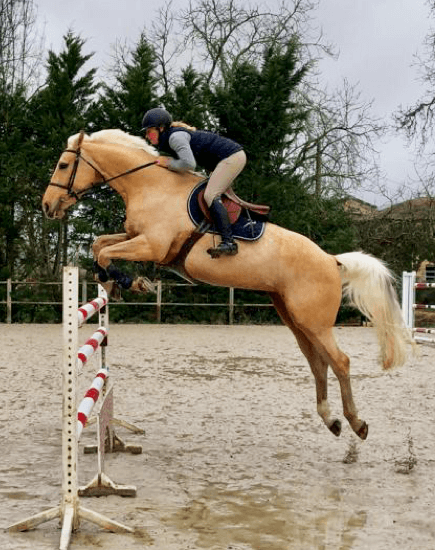 Compétition
Competition training course
Improve your sporting sensations, enhance the rider-horse relationship, learn about your areas for improvement and test your skills by practising jumping or on the flat.
Listening, pleasure, confidence, balance.
Contact us